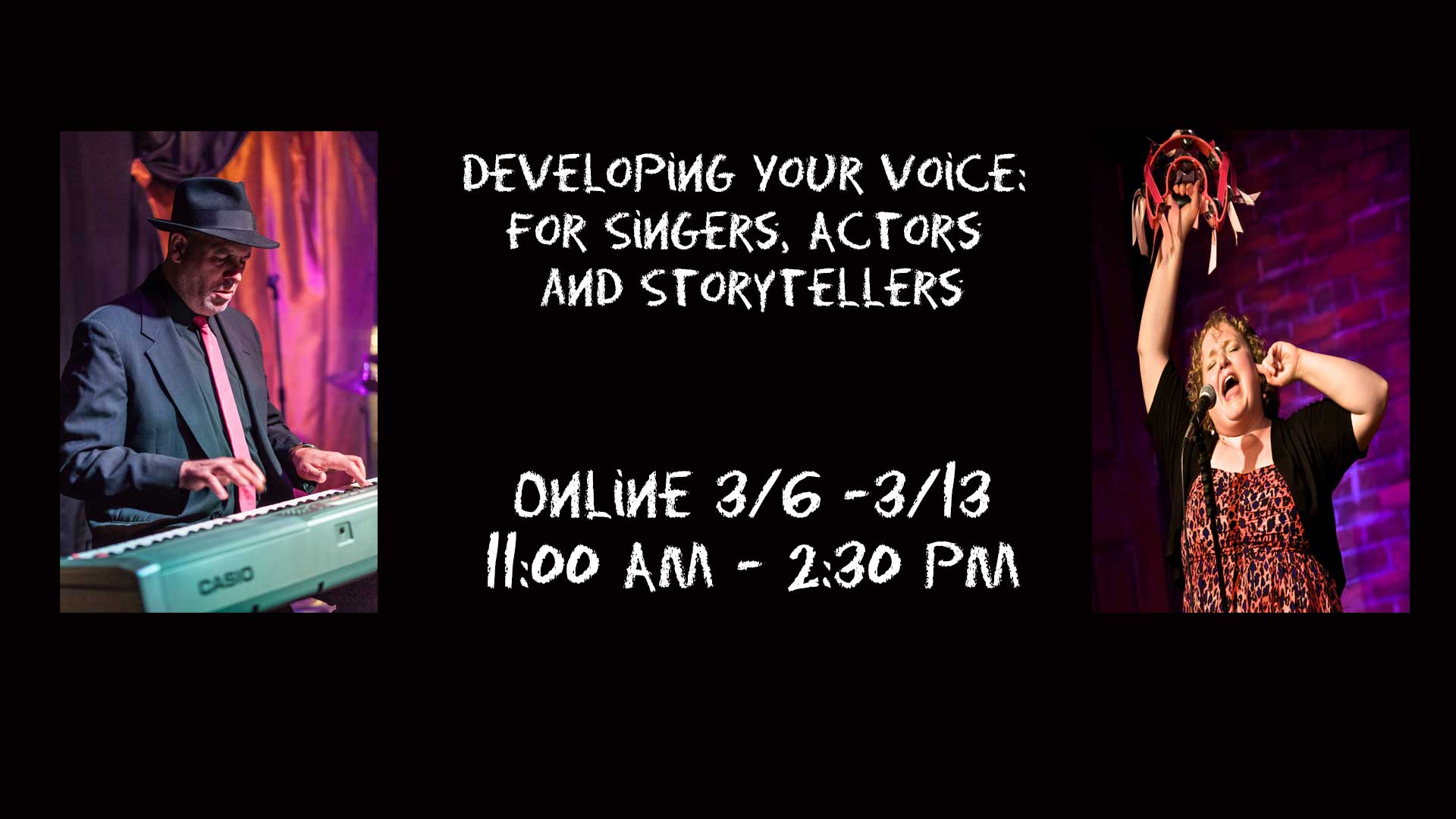 Developing Your Voice: for Singers, Actors, and Storytellers with UP music teachers Guy Nelson and Sarah Hanchar. Find your voice, understand how it works as an instrument, and learn tools to become a better singer, speaker, or performer. This online class is open to anyone who wants to learn to sing and speak with control and confidence. All levels are welcome, no experience necessary.
You'll learn to create a full, resonant sound and project your voice as a performer in any musical style. The instructors use fun, playful and proven techniques that encourage exploration without judgment or failure. You've always dreamed of being a real singer, right? This class is the perfect way to make that happen!
Two 90-minute classes taught on Zoom.
Saturdays 3/6 &13 from 11am -12:30
Level: Basic-Intermediate with Advanced performers welcome to attend. No experience needed. Age requirement: 18 and older
Content:
How the vocal apparatus produces sound
Breathing and tone production
Resonance and projection
Singing on vowels, emphasis with consonants
Simple daily exercises
Examples and analysis
Instructors:
Guy Nelson is a Seattle-based professional musician and vocal director. He has a BA in Vocal Performance and Arranging and has worked with singers in styles from opera to jazz and everything in between. He's a professional accompanist on piano and guitar, and has directed choirs and composed choral music. He's also been musical director for countless stage and cabaret productions and is a long-time member of Seattle's Unexpected Productions, where he's performed and taught numerous styles of musical improv. Guy also has a long career as an NPR broadcast announcer and has trained many staff on vocal performance and technique.
Sarah Hanchar loves to sing in all styles and is a long-time member of Seattle's Unexpected Productions, where she's performed in countless improv shows as an actor, singer, and puppeteer. She's also taught UP classes in singing and musical improv.