Virtual Duos with Jay Hitt & Elizabeth Westermann
January 6 @ 7:00 pm

-

8:00 pm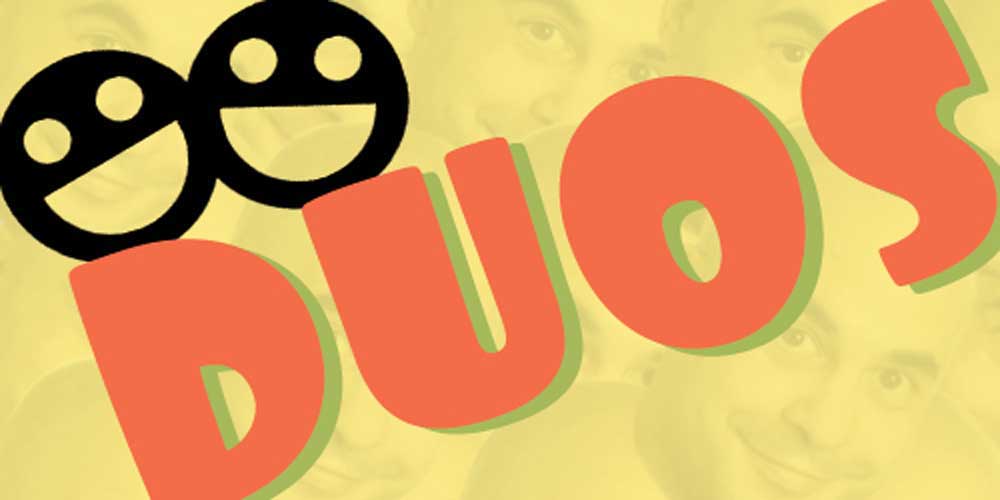 Duo's host and creator Jay Hitt teams with Elizabeth Westerman, creator/director of The Cotton Gin in 2021's first Duo Comedy Showcase.  Streamed live from Unexpected Productions' Market Theater
Make Wednesday your comedy night with something unique and fun! It's Seattle's only improv showcase where pairs of improv comedians take the stage and try to entertain you! You'll find all styles of comedy in this show, from old-time vaudevillian to new age stylistic. It's always a fun and very social time! Every Duo night is different at the Unexpected Productions, from themed nights to promotional events, all starring Seattle talent
Free and open to all! Wednesday 8:30 PT NOTE: This is a LIVE event on UP's Twitch channel https://www.twitch.tv/unexpectedproductions
If you want to help UP Improv stay alive until we can reopen the Market Theatre, just click on here to donate: http://bit.ly/32vgvcE And thanks!
Unless otherwise noted in the show description, we describe all of our shows as PG13. While Unexpected Productions always strives to present material that is appropriate for teen and adult audiences, due to the unpredictable and audience participatory nature of improvisation, it is impossible to guarantee the content.
SIGN UP! All experience levels sign up for this. So don't be afraid – YOUR TEAM may be the next Penn & Teller, Martin & Lewis, Bevis, and Butthead…. or you may end up driving off a cliff like Thelma & Louise! Sign your duo up at duoshowcase@gmail.com
Related Events