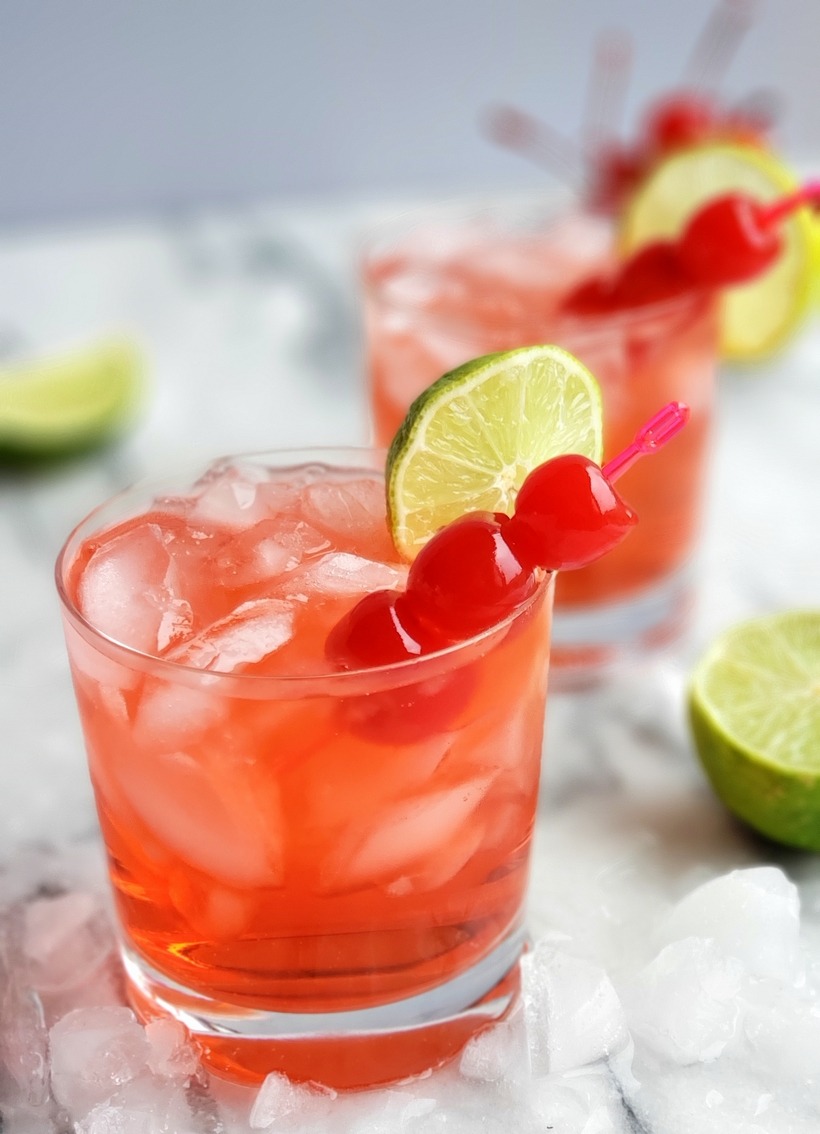 Miss the Drinks at the theater? Make Your Own Fanny Spank
The bar at Unexpected Productions was built by one of our ensemble members who's burlesque name is Fanny Tragic. In her honor, we named a drink after her…the Fanny Spank, which turned out to be one of our most popular cocktails.
Below is a recipe to make a Fanny Spank at home to enjoy during A (Very Special) Improvised Christmas Carol.
Recipe ingredients:
Vodka. You could use plain or cherry vodka.
Grenadine. That reddish-pink syrup we all love!
Lemon-lime soda. 7UP, Sprite, or your favorite brand.
Maraschino cherries and a lime wedge. For garnish. And snacking.
Step-by-step instructions:
Choose your glass and fill it with ice. Pour a shot of vodka and grenadine over ice.
Top with lemon-lime soda and stir. Garnish with a cherry, or two or three.